Other Documents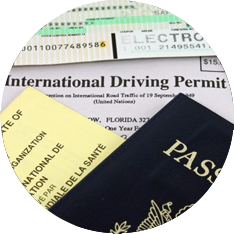 Urdu Police Certificate Translation
Docsbase UK - London Translation Specialists
If you are hoping to move to the UK and work here, you are obliged to present English copies of your Urdu Police Clearance check to the relevant British authorities, be it the Foreign Office or your employer. We office a one day turn around on Urdu Police Clearance documentation, whereby your documents will be valid in British institutional bureaucracy procedure.
We only work with native translators to assure maximum industry standards, likewise all of our translations are offered to the client to be checked prior to finalisation. Therefore, errors can be eradicated before submission at embassies or employment offices. If you are unable to personally come to our office at Office 307, 107-111 Fleet Street, London, EC4A 2AB, you can call us on 07999744743 or send your scanned documents to info@docsbase.com. Your certified translation can be sent to you by registered post and you can receive it the next day.
All our translations are certified and insured and can be used for Home Office or any other UK institution. Likewise, we are happy to advise on any aspect of the naturalisation process, guaranteeing minimum client costs and maximum efficiency through the various official procedures. Please contact us if you have any queries regarding your translation requirements or certification needs. We are on hand to offer reliable advice at every step of the process.