Other Documents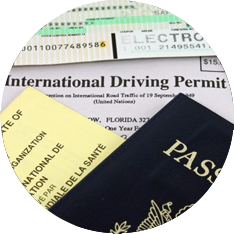 Portuguese Driving License Translation
Docsbase UK - London Translation Specialists
PORTUGUESE DRIVING LICENCE TRANSLATION IN LONDON We offer professional certified Portuguese translation services for English to Portuguese and Portuguese to English language combinations and we are located in Central London, making it easy for our customers to find us, should they decide to come in person.
We translate many types of personal documents like Portuguese Driving Licence. We have a strong and experienced team of Portuguese translators that will guarantee the result. Our Portuguese translators are all certified professionals and they can use the appropriate terminologies needed for documents from different subject areas . The result is an accurate translation of your Portuguese Driving Licence that will be accepted by all institutions in the UK. We provide a fast and reliable service due to our experience of over 10 years. Furthermore, we can assist with other legal services as notarisation and apostille, which are normally required if you are using the translation or the original document abroad or at Embassies. We provide the best quality for competitive prices, and we provide this in a very short timeframe. You will deal with experienced staff, from our receptionist to the consultant and project manager that will process your order. All orders are important for us, and that is why our standard is to provide a quote within 15 min from receiving an enquiry and to provide a translation within 24 hours from confirmation of the order. And we prioritise short documents, because we know that 99% of our customers need this Portuguese translation service in a very short period of time.
Scan your documents and email them to us for a quote, do not send your original documents. You can also come in person if you are in the area or you cannot take a scan or photo and on completion the translation can be posted to your address.
As our standard company policy, we provide a next day service for short documents. The translations are certified and fully valid for any institution in the UK. Our contact details are: Office 307, 107-111 Fleet Street, London, EC4A 2AB Tel: 07999744743, Fax: 0207 93 69 896 Email: london@docsbase.com | Skype: merc03g2