Other Documents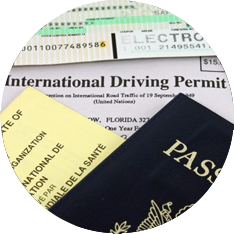 Lithuanian Driving Licence
Docsbase UK - London Translation Specialists
We offers professional Lithuanian languages translation services for English to Lithuanian and Lithuanian to English language combinations. We can translate yourLithuanian Driving Licences into over 100 other languages. The translation of Lithuanian Driving Licences can be done in less than 24 hours for 15 euro only.
Contact us: +353-86-383-22-44 | +353-85-141-13-99 | info@docsbase.com | renata@ales.ie | skype: merc03g2
Address in Dublin: 2nd Floor,33 Bachelors Walk,Dublin 1.
Address in Cork: 3rd Floor, 19 South Mall, Cork.