Other Documents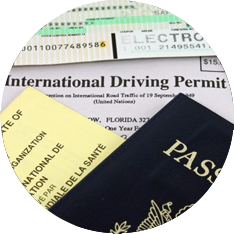 Spanish Criminal Record Translation
Docsbase UK - London Translation Specialists
SPANISH CRIMINAL RECORD TRANSLATION IN LONDON At some point you will need a criminal record check in order to get employment or for access to various services in UK. If your Criminal Record Certificate is in Spanish, you will be asked to provide a professional or certified translation. This is where we can help, as our translation agency in the very heart of London offers you professional certified Spanish translation services for English to Spanish and Spanish to English language combinations.
We translate personal documents like Spanish Criminal Record all the time, so this will guarantee a fast and reliable service. Your satisfaction is guaranteed as our Spanish translators have the training and experience and they use the appropriate terminologies necessary for different types of documents. They can prepare an accurate translation of your Spanish Criminal Records in our London office and this will be valid for all institutions in the UK. We can also assist with other types of services as notarisation and apostille. Some of the reasons to choose our services: high quality of translation, experienced and friendly staff, amazing value for money, fast turnaround times, various payment methods, consultants that can speak to you in your language. Please, don't hesitate to contact us for any enquiry, our consultants will be happy to help.
Scan your documents in order to get a precise quote and email them to us or fax them; you do not need to send us your original documents or come in person, and once completed, the translation can be posted to your address.
As our standard company policy, we provide a next day service for short documents. For Spanish Criminal records, our normal turnaround time is 1 hour – while you wait. The translations are certified and fully valid for any institution in the UK. Our contact details are: Office 307, 107-111 Fleet Street, London, EC4A 2AB Tel: 07999744743, Fax: 0207 93 69 896 Email: london@docsbase.com | Skype: merc03g2