Other Documents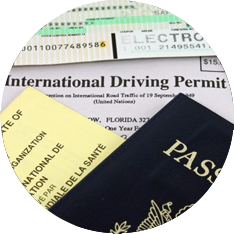 Lithuanian Driving Licences
Docsbase UK - London Translation Specialists
We are happy to offer Lithuanian Driving Licence translation for extremely competitive prices and within for the lowest price in a very limited time frames.
We currently offer an unbeatable 24hour service for the price of 15 Euros.We offer professional Lithuanian languages translation services for both English to Lithuanian and Lithuanian to English.. If you have recently moved from Lithuania to the UK you may be required to provide an English translation of your Lithuanian driving licence in order to drive within your professional life. We can help you process this efficiently and with minimum expenditure. Likewise, we offer certification services for all of our translations. As such, you will be able to present the document to any institution which requires it, be it an institution or an employer.
In addition to offering driving licence translation, we offer translations for all Lithuanian documentation. If you have any queries regarding the translation of your Lithuanian driving licence or any other documentation, please contact us.