Other Documents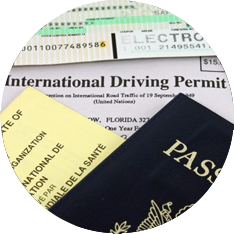 Translation of Russian personal documents in London and UK
Docsbase UK - London Translation Specialists
Do you require translations of personal documents from Russian into English, or vice versa? With offices located in the UK and Russia, we can ensure that any personal documentation requiring translation into Russian or from Russian can be dealt with quickly and professionally. We have extensive experience translating a wide range of Russian personal documentation;business correspondence, contracts, agreements, and personal documents such as birth, marriage and death certificate scan be translated, certified and delivered in the UK or Russia. Our wide pool of experienced translators are on hand to save youtime and money whilst ensuring that your translation meets the highest industry standards
Our translators are certified both in UK and Russia and we only employ native translators ensuring your Russian translations will be accurate and natural to read. We can also provide you with Notary services,consular legalisation and Apostille for UK and Russian Federation.
Our Russian translation service is second to none regarding price and professionalism, a reflection of our industry experience in this sector. We can guarantee Russian-English and English-Russian translations of personal documentation which will pass the rigorous standard tests needed to be accepted in official institutions and embassies.
Likewise, we have Russian speaking staff members who will be happy to guide you through the translation procedure and advise on correct certification and notarisations measures for different institutional bodies.
For further information and quote on translation, please contacts us via email, phone, Skype or come into our office. Office 307, 107-111 Fleet Street, London, EC4A 2AB Tel: 07999744743 Email: london@docsbase.com | Skype: merc03g2.