It may happen that you would not have the time and opportunity to consider all PRO and CONTRA when deciding what translation bureau to place your order with. And after you receive the translated document, this question is no longer pertinent, provided that you are happy with the translation and it was completed on time. However, what if this were not the case?
Here below we would like to tell you a little bit about how translation bureaus operate, their client relations and attitude to quality, so that you could compare seemingly identical agencies and leave your document in the most capable hands.
What quality criteria do I need to rely on?
The criteria for choosing a translation bureau are not always clear. This is not surprising since in order to be able to identify these, it is important to understand what quality stands for. Thus, the two most frequently asked questions are "How much?" and "When can this be done?"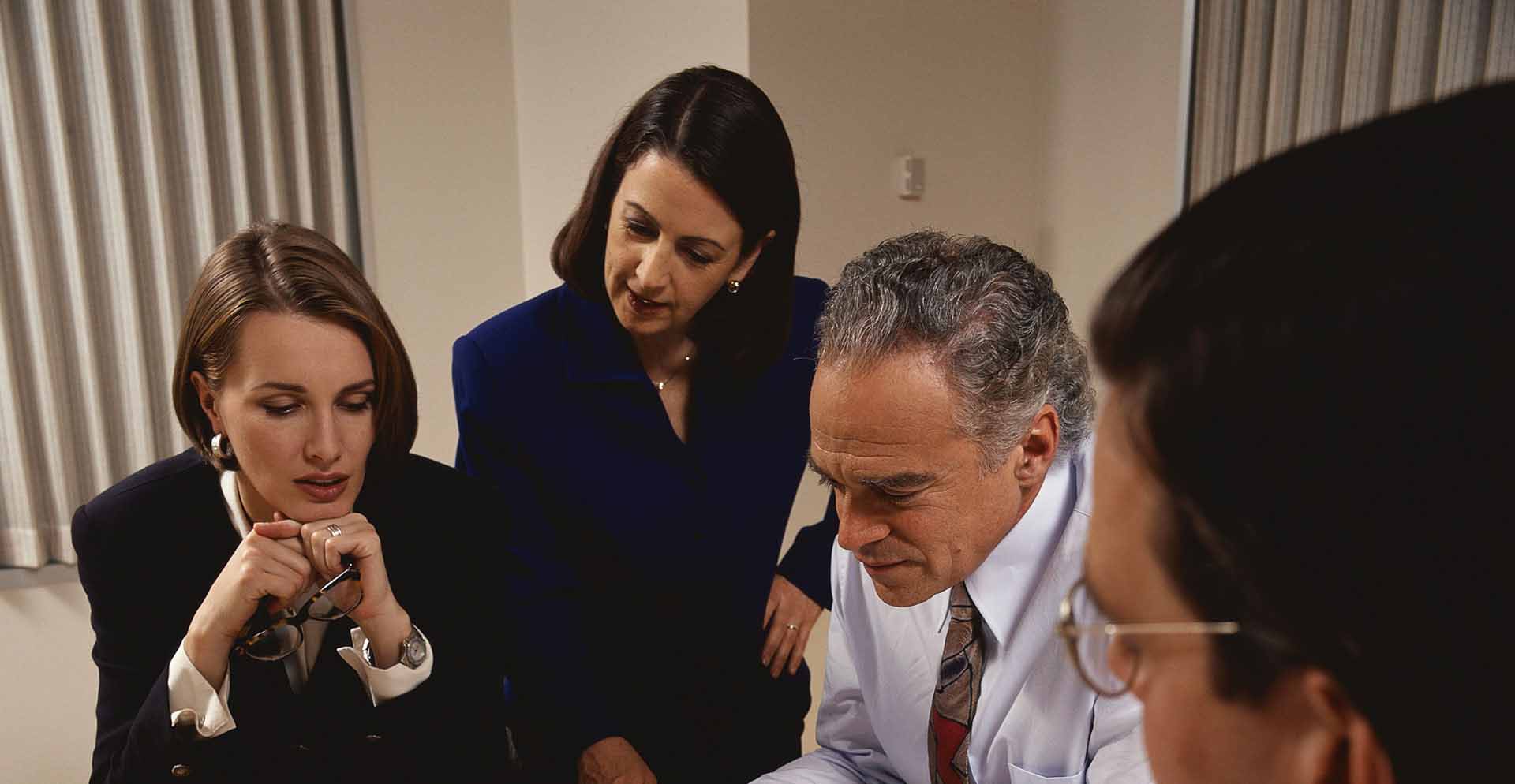 QUALITY TRANSLATION
We only work with the best linguists around the world, ensuring 100% quality and unbeatable completion time
Relying on these rather basic client requirements, small translation bureaus tend to quote the lowest price and accept any urgent translations. Here in order to understand how such small bureau may operate you would need to ask yourself the following questions: "How can one translate for pennies?" and "What is the language most in demand?" It would most likely be either French or German and the small bureau from our example would thus hire a full-time speaker of either of these two and would put him / her in charge of accepting and completing all the orders he / she receives. This is how it works, but what about the quality?
Then, what about proofread that requires additional time and money? It is proven that even the most professional translator is not in a position to ideally translate his / her text: eyes get tired and it becomes harder to concentrate. Thus, rest assured that without proofread and corrections your translated text will contain errors and most likely in the sections with dates, numbers, names, etc.
What criteria do translation bureaus use when defining a good translator? It is often the case that the "best" translator would be the one who charges less and that no one complained about. Generally speaking, if errors were minor, the client would not complain, provided, of course, that he / she understands the gist of the translation.
You can understand that this may not be satisfactory. While serious translation agencies have tests, selections, "examinations" (and such procedures require money), small translation bureaus simply do not have the means to implement such processes. Thus, the quality of the work is tested on the client him / herself. This would also explain why customer service and the very basic courtesy in smaller bureaus might often be less than satisfactory. Imagine – it is just one person responsible for accepting and completing your order and also for receiving payment. How can you expect courtesy and who can you complain for the quality of the work to?
In brief to summarise, small translation bureaus usually:
— do not implement selection, tests, assessment and motivation of translators;
— are effectively powerless in a force majeure situation (i.e. translator fallen ill) affecting timely completion of the order;
— do not include into the translation fee proofread and corrections.
Such translation bureaus can be compared to travel agencies: they merely act as intermediaries between the client and the translator. Neither do they have in place mechanism for selecting their translators and thus have no control over the quality of the translation.
Dear clients, please note the following:
1. Accept that you as a client, will not know who and how is translating your document. If you ask "Who is translating my document?" the answer will be, "We cannot disclose such information for professional reasons."
2. In case if your order is urgent or complex, question any immediate acceptance and inquire about the procedures for completing such orders.
3. Remember that a promise to complete your order within the shortest of time remains just a promise.
However, due to the large volume of orders bigger translation agencies may not have the time to organise their staff, proofread editors, freelance translators in professional manner, thus neglecting the selection and motivation procedures. This could also affect the quality of the final work.
Dear clients, pay attention to the manner of the personnel and how the office of the translation bureau is organised. This would show the level of management and subsequently would reflect on the quality of work within the translation bureau.
How to choose a translation bureau?
Irrespective of whether your company wishes to spend as little money on translation as possible or whether your budget allows greater spending, this is not always relevant. There are translation agencies charging twice as high as other bureaus and interestingly enough, a large number of companies place their orders exactly with such agencies. In other words, make sure to look around to avoid overpaying.
Can you always count on quality if there were no problems in the past?
It is assumed that every translation bureau has a number of full-time translators while also assigning orders to some freelance staff. However, freelance employees who are not obliged to take on work or accept the rate usually perform 80% of the work. In other words, they assume no financial responsibility. Complex and urgent work, that the bureau has agreed to take on, is thus usually assigned to such freelance translators.
In order not to lose the client and the large order, the bureau may pass the translation on to their colleagues from another translation bureau in the same country or even abroad. However, the client is not being informed that his / her document is being translated elsewhere, which means that you may not receive the same well-translated document as before.
Dear clients, please note that if you are satisfied with the quality of the translation, ask for the same specialist to complete your orders in the future.
Are you always satisfied with the manner and responses you receive?
90 % of the clients do not know what it takes to translate, certify or legalise a translation.
Please note, firstly, that a professional experienced translation bureau would ask you about the exact nature of the text and how to legalise the document. Secondly, the person receiving your order is not simply selling you a service; he / she is also a consultant and must advise you accordingly.
Courtesy and good manners are also vital in this respect and the person in charge of receiving and accepting the order must be professional. His / her good mood cannot depend on the day of the week.
We hope that you found the above information useful and that it can help you make the right choice. Remember that quality counts above all else.
Should you wish to discuss your translation with us, the fee and completion timeframe, one of the members of our translation bureau will happily answer your questions, whereby you can compare the service and the rate with other agencies and make your own choice.
London Address: Office 307, 107-111 Fleet Street, London, EC4A 2AB Tel: 07 999 744 743